Regular price
Sale price
$6.00 USD
Unit price
per
Sale
Sold out
Women have no choice but to be repeatedly exposed to itching, smell, vaginitis, and more by wearing sanitary pads according to various circumstances such as menstrual period, postpartum maternity pads, and treatment of urinary incontinence.
Simply by wearing the JIHE Antibacterial line with MOF applied, you may prevent hazardous fungus and bacteria from growing or developing in the vagina.
Regarding Safety
- FDA medical device level 1,2 approved
- SGS VOCs 58 categories undetected

- SIZE : liner (177mm)
- 1 pack : 20ea
- Made in Korea
Materials

Free of

Fragrance, Radioactive substance, Phthalate, Formaldehyde, 57 types of VOCs, TVOC, and other toxic materials
Share
View full details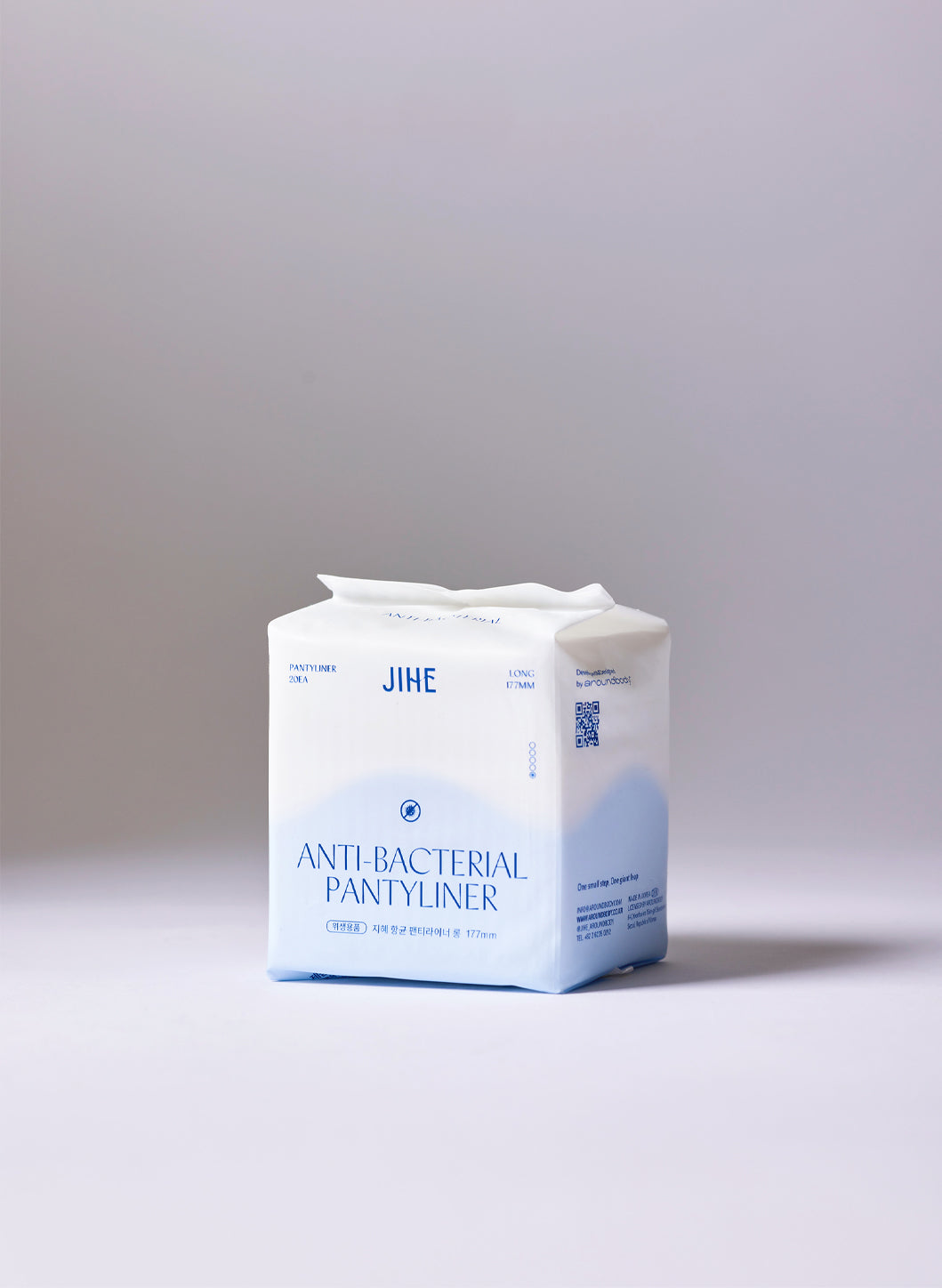 Why you will love it
It doesn't fold well even if you move, so it's comfortable to wear.
Not harmful for the women's womb as it is free of chemical substances and adhesive in each layer of the pad.
It is made of natural pulp and is eco-friendly.
Aroundbody's
Honest Reaction
Use it daliy without worrying about environmental pollution.When I use menstrual cups, I have no choice but to use panty liners because I'm nervous about leaking especially in first few days. For my eco-friendly life, I decided to use eco-paper liner not usual liners.
It is eco-friendly but also is good for your vaginal health becuase it has a comfortable fit with air permeability.
Even after the period, the remaining blood sometimes comes out little by little. It's ambiguous to use sanitary pads or tampons at that time, then eco paper liners are the perfect alternative.